Language Interpretation & Translation Services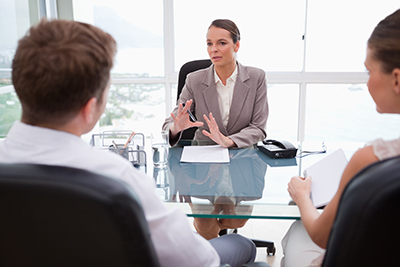 Multilanguage Services Inc. is a trusted company that can assist you with all your interpretation needs for all occasions and industries: Court Hearings, legal depositions, doctor/patient communications and every size and scope of your conferences.
Multilanguage Services, Inc. – When Mental Health Agencies, Court Hearing staff, and international business meeting teams find out that there is a language gap with their ethnic community or with the business representative from overseas, they know that Multilanguage Services, Inc. has the solution. Multilanguage Services, Inc. provides fluent, certified interpreters who excel at conveying the exact intention and tone of what is being said. Our reliable experts will provide the highest-quality service when you need it, 24/7, even at a moment's notice.
Experiential Knowledge: a powerful asset
At Multilanguage Services, Inc. the team of interpreters is the key to the quality of services that we deliver. We have been providing interpretation services for over two decades and we have been able to prove our reliability and fluency of our team members. At MLS, language and culture is a combination. Therefore, to meet our clients expectations we assign a native bilingual qualified and experienced interpreter who understands the context of your conference or event. Multilanguage Services, Inc. ensures ability to provide accurate, reliable on site interpretation services.
At MLS, our interpreters team are required to…
Be certified
Have a minimum of ten years of professional experience
Be bilingual native speakers
Have police background checks and medical clearance
Adheres strictly to the Interpreter's Code of Ethics
They share our dedication to integrity and adhere to the highest confidentiality standards
On-Site interpreting opportunities for businesses and individuals
*Consecutive mode of interpretation (one person speaks and pauses while the next sentence is interpreted.) The consecutive interpreter listens while the speaker talks. When the speaker pauses or finishes speaking, the interpreter reproduces the message in the target language.
*Simultaneous mode of interpretation (context interpreted at the same time as the speaker is speaking.) The source-language speaker and the interpreter speak continuously.
*Sight translation (verbal interpretation of a written document.) Some companies will require an onsite interpreter to interpret documents during meetings, planning sessions, etc.
*Escort interpreting (interpreter travels with the person or group needing interpreting services.) This is ideal for organizations or businesses that find themselves hosting a group or delegation from a foreign country.
Whenever you do business
Telecommunication make it possible for Multilanguage Services, Inc. to offer remote interpretation services virtually anywhere in the United States. We make it easy for our clients to receive the service they need, providing live telephone interpretation at any location.
With one single phone call you can access one of our professional telephone interpreters, any time of the day or night, every single day of the year. That means conversations between different time zones are never a problem when you call Multilanguage Services, Inc.
Your cost-effective interpretation solution
When time constraints or expense considerations prevent to have on site interpreter, teleconferencing provides an affordable alternative. With no hidden fees or inexplicable 'setup costs', Multilanguage Services, Inc. maintains a simplified cost structure. There are no special equipment requirements: all you do is dial 734-564-1180. Our services are scalable in order to meet your specific needs. Whether it's a quick 10-minute conversation or an all-day event, our easy-to-order, efficient service is always only one phone call away.
PHONE INTERPRETING
Learn more below with our factsheet flyer.