About Multilanguage Services, Inc.: Interpretation & Translation Services, Foreign Language Classes Serving Dearborn, Detroit, Farmington Hills, Grand Rapids, Lansing, Novi, Sterling Heights, Warren MI & Surrounding Areas
Linguistic Solutions for a Global Economy
For more than 30 years we have provided all types of businesses throughout the state of Michigan with a variety of linguistic services, including (but are not limited to):
Interpretation
Translation
Transcription
Language Tutoring for Businesses
From increased customer service satisfaction to providing training and/or instruction in a client's native tongue, Multilanguage Services, Inc. has the experience and proven track record to deliver the results you want.
About Gladys Defrancisco
Founder & President of Multilanguage Services, Inc.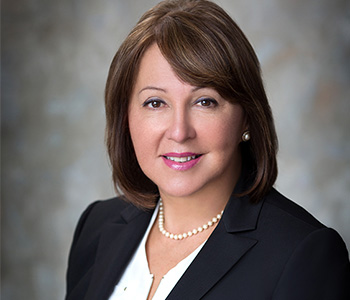 A native of Colombia, South America, Ms. Defrancisco received her formal education and began her professional career in Bogota before coming to the United States. It was in in Michigan that she founded her first company, Español Exclusivamente (Exclusively Spanish). This company was intended to capitalize on her expertise and finesse in her native tongue and her deep understanding of the need for cultural sensitivity in communication.
Very quickly word spread of the quality instruction and translation services provided by Ms. Defrancisco in Spanish. Individuals and businesses were enjoying benefits from the instruction provided by Español Exclusivamente. This invaluable experience confirmed Ms. Defrancisco's belief that culturally sensitive language translation and interpretation services were needed in all languages.
Increased client inquiries requesting culturally competent services in other languages was a motivating factor for the creation of Multilanguage Services, Inc. The existence of this company is to ensure clients of their ability to broaden their reach and build their business by simply bridging the language gap.
Gladys volunteers her time in the Hispanic community in southwest Detroit through motivational talks, pro bono services, and by encouraging Latinas to pursue careers and entrepreneurial paths in intercultural communication. Most importantly, she encourages others to share in her philosophy that diversity should be celebrated by practicing sensitivity and acceptance.
About Our Interpreters and Translators
Dedicated, Experienced, Professional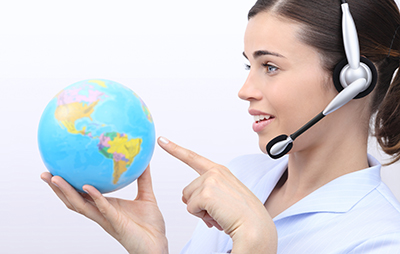 Multilanguage Services, Inc. work with some of the industries' most talented and experienced interpreters and translators. These individuals have years of experience in a variety of translation and interpretation services, whether transcribing, handling conversational interpretation or any of the many other services we provide.

Below are just a few of the advantages our professionals bring to each and every assignment:
Certified in Linguistics
Credentialed by the American Translators Association
Native speakers of target languages
Extensive experience in professional writing, editing and training
Possess more than 10 years' experience in the medical / health industry
Well-versed in the latest technologies, including TRADOS software used exclusively to support "memory" of key terms and/or phrases to maximize efficiency and minimize your total costs
Recommended by the Michigan Interpreter and Translators Network
Interpreter's Code of Ethics